Chef Didier, a Master Chef and restaurant consultant,  has worked in Michelin starred restaurants in France and led a restaurant to the no. 1 spot in Toronto, Canada
 
He is known for serving Classic French Cuisine and is recognized by some of the world's best and most influential chefs for maintaining the art of French cooking and technique.


Chef Didier received the Medal of the Chevalier de l'Ordre du Maître Agricole (Knight of Order of Agricultural Merit) in 2009, and has been inducted into the Master Chef Association of France (Maîtres Cuisiniers de France) in 2010.

He is also a member of the Academie Culinaire de France, an organization that carries on the great tradition of culinary excellence and science.

Chef Didier Leroy (pronounced Le-Roi, king in French) was born and raised in France, and first apprenticed in a kitchen at the age of 15. 
 
He moved to Paris and began working in some of the best Michelin Starred Restaurants.

In 1988, he moved to Canada, where he quickly began making a name for himself.
He soon became recognized for his extraordinary talents and was instrumental in bringing a well-known Toronto restaurant to the number one spot!
For Chef Didier, it's not simply about preparing good food, it's also about the presentation, the service, the ambiance and, ultimately, about ensuring his customers have a memorable occasion!

Chef Didier was inducted into the Master Chef Association of France (Maîtres Cuisiniers de France) in 2010

 He was nominated for this  honoured membership
by Chef Paul Bocuse (Ambassador of French Cuisine), a
nd award-winning French Chef Roland Passot 

Chef Didier is only one of five Master Chefs in Canada and one of about 450 worldwide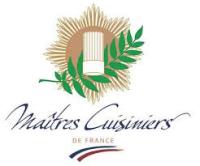 Chef Didier believes restaurants in your city should be supported. After all, today, restaurants play an important part in our lives. The word restaurant means " food that restores".​

 In 1765 a man by the name of Boulanger, also known as "Champ d'Oiseaux" or "Chantoiseau," opened a shop near the Louvre . There he sold what he called restaurants or bouillons restaurants- that is, meat-based  consommés intended to "restore" a person's strength. 

Chef Didier notes this is what restaurants do for people.